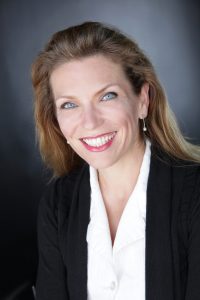 Only recently has our youngest generation started to claim attention, But as a social scientist, academically trained strategic forecaster and mother I have mused, pondered, studied and researched the generation born after the Millennials since they first announced their debut in the mid-2000s. Over the years I have had the opportunity to work with global market leaders in the area of child care products and spent thousands of hours studying the changes this generation will influence and be shaped by as a generational cohort. Using insights collected over more than ten years, primary and secondary survey data and trend analysis I have been able to outline forecasts which have helped organizations reach critical decisions affecting their competitiveness over the next few decades. Today some of these forecasts are starting to come to fruition.
With a M.S. degree in Strategic Foresight and over 10 years of experience researching the parent-and-child unit I strive to stay on top of every trend and emerging issue that will affect this generation.
Content is continually published on the topic of generations, but not all is based on good research. I can help you single out the signal from the noise. To discover and analyze important new trends and issues I use available statistics, secondary data and time series, and also a method called "environmental scanning". Using an approach called STEEP analysis makes it possible to monitor change in the whole macro-environment of the next generation. Using this whole pictures approach I am able to draw up scenarios and forecasts that have proven to be prescient in forecasting the mots important attitude changes that take place along generational lines.
My greatest passion is to put what I have learned into action. Do you need an experienced speaker to talk about a brand new generation at you next company gathering? Or a "white space interview" that can guide your company in a rapidly changing market? As full member of Association of Professional Futurist and World Future Society and VP of the local WFS chapter, I draw on a vast resource pool of insights and networks from professional futurists all over the world. Now it's time to see how I can help you!
Reach Anne Boysen:
Phone: 512-568-4941
Email: info@afterthemillennials.com
Member of: