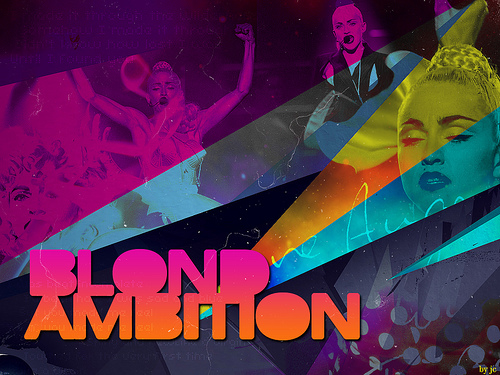 FYI if you are a generation X mom with teenage sons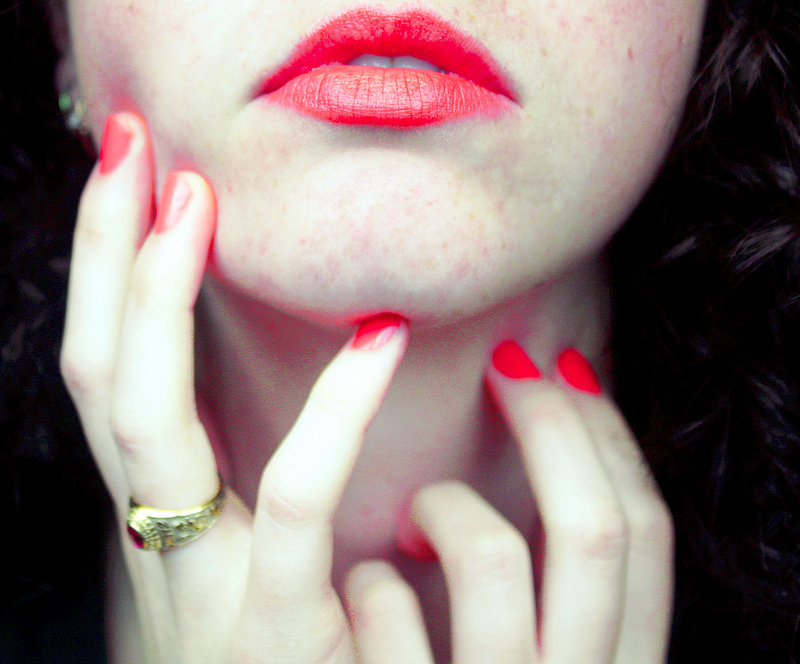 If you read parenting blogs (and maybe even if you don't) you might have read the now famous Texas mother Kim Hall's letter to teenage girls. The post went viral last week and stirred controversy in as crowded parts of the blogosphere as Huffington Post and BlogHer. Apparently she lives right here in Austin, but I don't know her. Mrs. Hall reacts publicly to her sons' female friends who pose in less than demure ways on their social media. In an open letter, with a tone that alternates between what seems to be genuine matronly concern and sanctimonious passive aggression (always with the smile!), she explains to them that they will be banished from the Hall family's social media circles if they let their digital girdles fall.
So now after the dust is settled and what is said has been said, I'm offering my thoughts on why this particular post went viral. And what it says about parenting trends and social changes in the horizon.
Here are a few keywords:
Historical/ chronological myopia
Slutshaming dressed as feminism
The double standard of digital sharing
The parental panopticon
First, let me bring attention to another recent blog post about things that are ruining our kids. Or aren't. If you don't want to read in excess of this already long rant, just jump down to the second ingress in italics for a brief summary. I apologize for bringing Miley Cyrus into two consecutive postings, but bear with me. For the moment Miley is the canary in the coal mine. As is Mrs. Hall.
Now imagine these to articles were written as a conversation between blogger Mother Cusser (yes, annoying blogger name) and Mrs. Hall. First, let's try to pretend Mrs. Hall's letter was written to Miley Cyrus. We'll just pretend that she at some point approved of the Hannah Montana character.
That post performance doesn't reflect who you are at all! We think you are lovely and interesting, and usually very smart. But, we had to cringe and wonder what you were trying to do? Who are you trying to reach? What are you trying to say?
Like Hall, I think many parents wondered what had happened to their tween girls' childhood idol. Myself included. So, in spirit of Mrs. Hall's reaction to teenage girls' developing sexual awareness, many mothers have done as she and pulled the curtain on Cyrus-like characters, and probably also on Hannah Montana.
Historic myopia (Madonna's Blonde Ambition Tour, anyone?)
Now lets read the part of Mother Cusser's post that serves as a fictitious answer to Mrs. Hall.
You know what? I get it. Miley the teenage girl looked like a stripper. Blah blah, women's rights blah blah.  Stop acting so shocked, everyone.  Anyone remember Madonna and her bras?  Or Marilyn Monroe and the air blowing up her dress?  Or friggin Mae West "come up and see me sometime???"  This is nothing new.  This is not "what the world has become," or "I weep for little girls everywhere." It's already here. Been like that for EVER. Stop being a whiny baby and worrying about some sad child star shaking it on TV Instagram influencing your innocent children sons.  
STEP UP and teach them that good self-esteem respect comes from working hard, being independent, making smart decisions and being a graceful winner and a graceful loser.  
I get so sick of people blaming the world at large for ruining their kids' lives.  You know who's ruining your kids' life?  
YOU.
Harsh words, I know. And the analogy goes only so far because unlike Miley Cyrus, teenage girls may not get second chances nor a life-time of fortune to fall back on should future employers turn them down in response to some silly juvenile post made public. Because even if celebrities-gone-wild regularly enjoy forgiveness and redemption from their audiences, redemption is not a value highly favored by our competitive world, not even by Jesus-loving Mrs. Hall and her "no second chances" policy.
Slutshaming dressed as feminism
I don't think any breathing, thinking parent would let their daughter run out the door in g-string shaped Daisy Dukes without a flutter of reaction. But I think many parents conclude that the idea of blaming a misogynistic and hypocritical culture on the female physiology has more in common with the oppressive stereotypes than with feminism. But there has been an interesting confluence of movements that are deeply impacting young girls growing up in the early 21st century. In an ever more sexualized culture where young birthday girls are given dolls who look like they belong in the embrace of Hugh Heffner at the Playboy Mansion, there is a lot of confusion around what girls should aspire to be.
Liberal feminists will point to a cynical and sexist marketing industry which can target kids younger and younger as the FCC keeps relaxing their regulations on marketing to children. On the other end of the scale we have the religious conservatives who play the modesty card and attach female self-respect to prudishness. Hence, both the feminist and the religious crowds reject objectification of women. Seemingly…
Because where Mrs. Hall differs from feminists is when she engages with the same dichotomous whore-madonna paradigm that she appears to criticize. Following Hall's reasoning, when girls are perceived as sluts it's because they connivingly lead on the passive male who is 100% victim of his biology. There is no room for female mistakes in Mrs. Hall's world, but ample room for her sons' poor judgements. As it was for the 52 year old guy who will serve 30 days for raping a now dead 14 year old girl, who the court found to be "older than her chronological age". And if you take slutshaming to the extreme, you get things like this. Which brings me to the next point.
Double standards in social sharing
Our generation of parents (Gen X) grew up when digital technology meant Hi-Fi and Commodore 64. Evidence of our flawed childhoods and embarrassing adolescent years were confined to dusty old family photo albums, which we sometimes 'accidentally misplaced' before bringing a new date home for the first time. Our older relatives' monochromatic memories of what they thought were cute, cool or morally upright representations of us kids have been left safely in anachronistic, livingrooms between half full ashtrays and Thomas Kinkade replicas. And sometimes voluntarily submitted to the Awkward Family Photo site some 40 years later.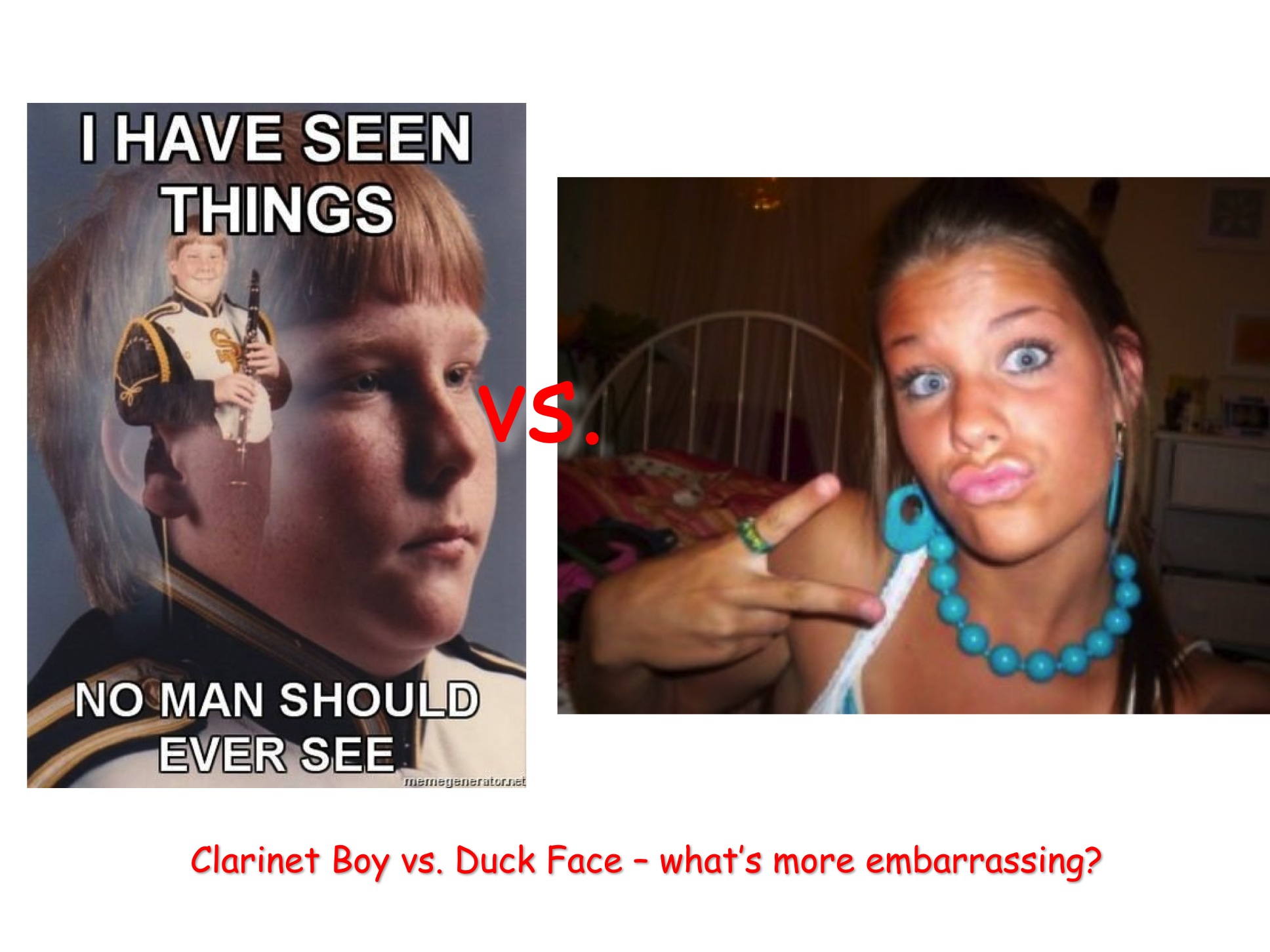 Our kids on the other hand get our potentially embarrassing versions of them right in their faces. And in their friends' faces. In the near future Homelander kids will look back at an internet career that sometimes starts before they are born and hits a 3-year-climax when their social media consumed moms proudly outburst "Finally, the first potty poop!" for a whole network to ponder. Not only have we as parents monopolized the right to share whatever we think is shareworthy about our kids. We also insist on controlling the moral roadmap where we decide that their duckface poses are no-no, but where we can insist on having "the talk" in front of an unrestrained audience. We as parents are setting this moral standard whether the purpose of our very publicly displayed 'talks' is to admonish slutty clothes or young people's sharing habits(!) or explain why a son's girlfriend is to be 'booted off the family's social media island'. This is why I think so many in the generations younger than Mrs. Hall want to tell her, "Shut up! It is not your business to ridicule your sons' friends' red carpet poses nor your sons' presumed reaction to them. You are not a MTV reality star and neither should you insist that your sons and their friends be either just because it makes good social media material for you.
The parental panopticon
…You know who's ruining your kids' life?  
YOU.
Dang, that stings. All we tried was to build a safe, decent respectful world where our children can grow into becoming wise, wholesome people. And now we are accused of ruining them?
Over at least the past 20 years Western parenting theories have subscribed to two predominant ideas, 1) that nurture triumphs nature and everything else, and 2) that more is always better. More stimuli, more supervision, more censoring, more educational gadgets, more time. More more more. In other words, we all give birth to the same +/ – 7.5 lbs lump of clay, and the more time you spend molding yours, the more it will resemble a beautiful chalice rather than cow dung. Consequently, when our kid fails to make it to, say, the school's GT program, our children's shortcomings reflect our own imperfections. We tend to ignore the fact that words like "gifted" or "talented" once defined biological outliers, such as the 5% with extremely high intelligence. Many of us insist our children belong to this small percentage. So when our kids don't make it despite our efforts, they really do feel like cow dung instead of the normally distributed, yet genetically unique kids they are. We don't want them to feel like cow dung, so we try to impact every metric that tells the world who they are and alas we get things like grade inflation and expensive tutoring services.
We build parental panopticons because we won't leave anything to chance or imperfection. We use "windows" in childhood to teach academic skills and moral values. These windows are 'blank slates' where we expect no reasoning or interpretation independent from our help. Hence, "The Talks". Often we tell our children about the harms in the world, but we also assure them of our well-intended Orwellian protection. So our kids end up failure free and free of opportunities to fail. The Hall family's panopticon censors bralessness and the hormonal reactions that might be experienced in pubertal boys. At least for as long as the boys are legally subjected to the panopticon's rules. But one day the boys can choose for themselves. Then what?
It feels weird to write this on September 11th, but our kids are growing up in what probably is the most peaceful period in our species' existence. I'm quoting Steven Pinker who did quite a bit of research before writing his 832 page book The Better Angels of Our Nature. Yet, parental angst is higher than ever, as it the fear of anything 'slutty'. Maybe American parents are now waking up to the idea that indecency is only as dangerous as the cultural filters we choose to apply and that we are consequently in charge how we choose to view teenage girls and their sometimes less than stellar judgements.
Images: Flickr: João Carlos Magagnin, davidd, aspiration.inspiration, knowyourmeme.com, rapgenious