SciFi dreams that became reality in 2012. A harbinger of what's to come?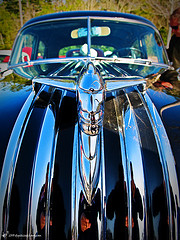 "We may never have our flying cars, but the future is here."
No we don't have flying cars, but perhaps Volkswagon have engaged enough interest to literally get something off the ground in a not so distant future?
Anyway, let's have a look at the 27 other breakthroughs Buzzfeed mentions. Are these inventions scientific one hit wonders receiving accolades only in the nerdiest of the techie circles, or do they actually have the potential to change the lives of Generation Z'ers and beyond in ways we never dreamed could happen?
1. Quadriplegic Uses Her Mind to Control Her Robotic Arm: Oooh, mind control! The invention is actually the result of successful brain-computer interfaces, which you can read more about here. Whether we are decades or an eternity away from controlling avatars with our brains, this scientific breakthrough has proven helpful where it is most needed, to improve movement and independence, and thus quality of life for those who can no longer move their biologic limbs.
2. DARPA Robot Can Traverse an Obstacle Course: This one reminds me more of a horror movie than SciFi. In addition to DARPA's robots that can run as fast as a cheetah and avoid obstacles, they came up with this scary looking mess of wires and metal. In a time when wars are fought with droids and robotics, it's hard not to think what could happen if these Frankensteinian monsters end up in the remote control of cowards with nothing to lose. Or when these robots develop their own cognitive abilities.
 3. Genetically Modified Silk Is Stronger Than Steel: In the medical field this superstrong silk can be used as sutures. The silk fiber holds great potential as biomaterials for wound dressings, artificial ligaments, tendons, tissue scaffolds and microcapsules. For the defense industry, the silk is strong enough to make bullet proof vests. In these days when even children are becoming target for mentally disturbed people with access to weapon, I would gladly pay top dollar for school uniforms made of "super-silk"!
4. DNA Was Photographed for the First Time: Enzo di Fabrizio and his team at the Italian Institute of Technology in Genoa did the first photo shoot of the famous double helix. Implications are mainly for forensics and law enforcement.
5.

Invisibility Cloak Technology Took a Huge Leap Forward: Inspired by Harry Potter for your Halloween costume? Well now also you can "adorn" yourself in an invisibility cloak! Umm, I guess that's adornment if you're standing in front of something very beautiful. Canadian company Hyperstealth Biotechnology Corp. has created a material called Quantum Stealth which makes whatever is behind it hide by bending the light waves.
6. ReCell by Avita Medical: ReCell by Avita Medical is yet another breakthrough in wound healing. It's pretty much a spray-on skin graft.
7. James Cameron Reached the Deepest Known Point in the Ocean: We've already landed a man on the moon. This year we sent a filmmaker to the deepest part of the ocean.
8.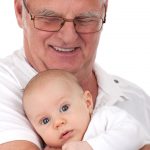 Stem Cells Could Extend Human Life by Over 100 Years: Did you read my post "The immorality of immortality when talking with children"? The concept of extreme longevity is not common in mainstream circles, but it is among many futurists. Now they have even more evidence that living for a very long time might be possible in the Homeland generation's already projected long lifespan. To cite Buzzfeed, "Given the injection approximately four days before they were expected to die, not only did the elderly mice live — they lived threefold their normal lifespan, sticking around for 71 days. In human terms, that would be the equivalent of an 80-year-old living to be 200."
9. 3-D Printer Creates Full-Size Houses in One Session: For those who have followed trends in 3-D printing, this might not be too surprising. It seems that architects in the future might be able to set up interesting structures with far less material consumption and less worry about mechanical weak points.
10. Self-Driving Cars Are Legal in Nevada, Florida, and California: All I can say is; "When are other states going to come along?" Many polls have shown that people prefer to drive their own cars. But if self driving cars can prevent accidents by eliminating human error, is it still moral to insist on driving? This is also very much a generational issue with Millennials and younger being far less attached to their cars as status symbols and appreciating the time to work on their devices rather than driving.
11. Voyager I Leaves the Solar System

12. Custom Jaw Transplant Created With 3-D Printer: 83-year-old patient received 3-D printed jaw using titanium powder and bioceramic coating. Could revolutionize medicine in muscle and organ printing.
13. Rogue Planet Floating Through Space: Exoplanet 4-7 times as large as Jupiter.
14. Chimera Monkeys Created from Multiple Embryos: A part of me feels that this really is messing with nature at a profound Frankensteinian level. Maybe this is because I really don't see how the benefits can outweigh the potential dangers, but I might be flaunting my own ignorance here. With donor cells from rhesus monkeys researchers combined up to six distinct embryos into three baby monkeys. According to Dr. Mor..eh..Mitalipov, "The cells never fuse, but they stay together and work together to form tissues and organs." (Thank you, Buzzfeed)
15. Artificial Leaves Generate Electricity: An 'artificial leaf", which is ten times more efficient and powerful than a natural leaf when it comes to photosynthesis produces hydrogen which can be used in fuel cells. A cheap and sustainable way of producing electricity!
16. Google Goggles Bring the Internet Everywhere: I wrote about it in Future-tinted eye wear: Project Glass
17. The Higgs-Boson Particle Was Discovered: Groundbreaking for physicists researching the origins of mass.
18. Flexible, Inexpensive Solar Panels Challenge Fossil Fuel: These wafer-thin solar panels are versatile in their application. It's also worth noticing MIT's project on paintable solar panels.
19. Diamond Planet Discovered: Santa Baby, slip a diamond planet under the tree, for me…The exoplanet consists entirely of diamond. Do I see robotic mine workers in space in the future?
20. Eye Implants Give Sight to the Blind: Patients with the implants achieved "useful sight" within weeks.
21. Wales Barcodes DNA of Every Flowering Plant Species in the Country: The researchers' goal is to track pollination patterns and how alien plants interact with native environments.
22. First Unmanned Commercial Space Flight Docks with the ISS: Another sign that the space industry is being taken over by private entrepeneurs.
23. Ultra-Flexible "Willow" Glass Will Allow for Curved Electronic Devices: A flexible glass prototype that could speed up the time it will take for us to start wearing our computers.
24. NASA Begins Using Robotic Exoskeletons: Skeletal structures helping astronauts as well as paraplegic.
25. Human Brain Is Hacked: Now if you thought mind control is creepy, you'll find brain hacking bonechilling. Scientists have managed to "hack" a brain with a device that's easily available on the open market and retrieved things such as PIN numbers. Watch out you might want some self imposed amnesia to prevent hackers from stealing your secrets. Will computer clouds become safer than human brains?
26. First Planet with FOUR Suns Discovered: Ever heard of a poly-amorous planet? There are many stars in this planet's life. The planet orbits pairs of stars instead of only one.
27. Microsoft Patented the "Holodeck": The company wants to create a seamless immersive environment. Building on the idea behind Kinect, the Holodeck is based on a more sophisticated model that could include "multiple image capture devices" to "stitch a panoramic image from a plurality of captured images" pointed in all directions around the room.
So what does this all mean for the future? I see strong trends in medicine, helping wounded as well as movement impaired patients. I would have expected more breakthrough in energy technology, but maybe there are things in the pipeline we will see more of next year. One thing is for sure, the future is coming and it's going to look very different from today!
Images: Flickr: digitizedchaos Rian Castillo, Karen Roe
Public Domain Pictures: Grandfather And Grandson by Petr Kratochvil, Silk Factory by Peter Griffin