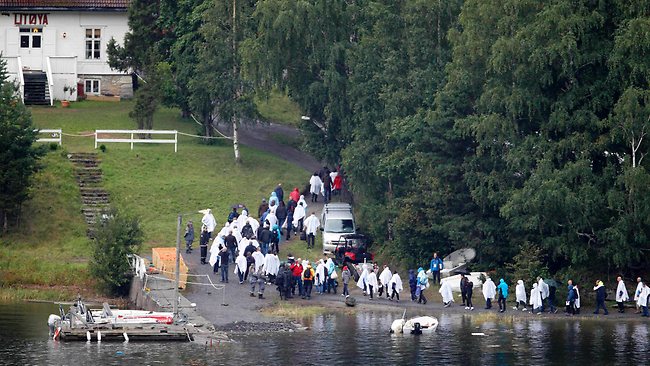 The Unthinkable Scenarios
The 22/7 commission, which has spent a year looking into the response to the terrorist attack and massacre carried out by right wing extremist Anders Behring Breivik last summer, has released their report.
Last year during the September 11 weekend marking the 10-years anniversary since the terrorist attacks in the U.S. I wrote a piece for a Norwegian newspaper where I suggested that use of scenario planning can forestall or at least improve the response efforts to man-made or natural catastrophes. I am finally posting the English translation of the article here:
The Unthinkable Scenarios
On September 11, 2001 the Bush administration was taken by surprise because it had ignored earlier terrorist warnings. Almost 10 years later terrorism caught our own country by surprise. Was also the Norwegian government plagued by lack of imagination? And what happens to future security if we continue to lag a step or two behind reality by calling extreme events unthinkable?
Police chief Anstein Gjengedal admits he never thought he would experience a terrorist attack in Oslo. Chief of staff Johan Fredriksen of the Oslo police stated that because this was a "unique and unthinkable scenario" the police couldn't have acted in any other way. PTS-chief Janne Kristiansen has claimed that not even STASI could have envisioned an Anders Behring Breivik.
But is it really inconceivable that a political youth camp that is located at an unprotected island and frequented by former heads of state could become a terrorist target? Why did "nobody" envision that we could have as much need for police helicopter and maybe even a trained sniper in the summer months as during the rest of the year? Why didn't the police implement the "shooting in progress" training of its officers before school massacres reached our own neighboring Finland? Because these types of events had never happened in our country and thus perceived as unlikely?
The police has tried to rationalize many of its' tactical choices on 22/7, yet we're left with a nasty feeling that we are not well enough prepared to face this type of scenarios. And will we ever if we continue to focus our attention on the rearview mirror rather than the road ahead?
Like the turkey who has never experienced anything but the farmer's safe shelter and steady food supply, nor are we aware of the dangers that lie ahead. Until a fatal day before Christmas when it's too late. In the book The Black Swan Nassem Taleb argues that traditional statistical explanations rarely explain the major events that change history. Tsunamies of change are almost always the result of events that seem sudden and unexpected, at least to the untrained eye. Malcom Gladwell illustrated a similar dynamic in The Tipping Point (2000). Small, barely noticeable changes can trigger the sudden onset of an epidemic that seems out of proportion to the incremental changes that led up to it. In complex systems, such as human society, small seemingly insignificant moves – the final droplet – can trigger a watershed that completely changes the course. These sudden changes are rarely detectable by means of traditional experience-based methods. Yet, we cling to normally distributed explanations even when it is no longer logical.
Climate change is an example of this dynamic. While a self-contained system can tolerate modest changes within limited conditions, these small persistent changes will inevitably break the negative feedback loops that keep them in check. We can perhaps imagine that extremist groups and terrorist networks also follow this type of dynamic? Extreme ideas and pent-up aggression can build up over time in isolation only to be released as sudden, but staged attacks choreographed by the often pathological souls who incubated them. Only by paying better attention to whatever lies beneath the surface can we reduce the element of surprise.
The common perception is that crises such as September 11, Hurricane Katrina and July 22 could not be foreseen. But some further investigation into what led up to these events reveals rampant omissions of foresight that could have avoided these events or at least reduced their magnitude. After the bomb attack during the Olympics in Atlanta in 1996, Richard Clarke had tried in vain to improve aviation safety. One of his arguments was to prevent jihadist terrorists from crashing airliners into strategic areas. Clarke came to this conclusion after several years as a terrorism expert. In fact several commissions and think tanks had warned that precisely World Trade Center was vulnerable to terrorism, not least because of the bombing in 1993. Among these was the Hart-Rudman Commission, which by diligently scrutinizing the terrorism danger over the course of two years produced a scenario in which terrorists crash airliners into the twin towers. When Bush came to power in 2000, these warnings were vastly ignored and Dick Cheney gave terrorism prevention a secondary role under the Federal Emergency Management Agency (FEMA). This is how September 11 went into history as a "surprise" or a "black swan".
After Hurricane Katrina in 2005 the news quickly spread that the levees in New Orleans were never designed to withstand the forces of nature during a category 5 hurricane. But the fact that hurricanes dramatically increase in strength when they meet the warm waters of the Gulf of Mexico was known long before the levees were built. New Orleans is located in a depression surrounded by water held back by levees, so it goes without saying that failure of the levees can be catastrophic. The September 11 and Katrina disasters reached epic proportions because they had been classified "wild card scenarios". In reality they were wild card scenarios not because they were unpredictable, but because similar events had never occurred before and therefore deemed unlikely. Again the past gave precedent to the future.
Of course to anticipate that something may happen is quite different than saying it will happen. The latter is impossible. Nevertheless, we can only make the best out of a critical situation if we are well prepared. Scenario Guru Peter Schwartz points out in his book Inevitable Surprises that while not preventing the terrorist attacks, the warnings before 9/11 helped improve decision speed and competence among U.S. contingency forces right after the attacks. Preparedness, however, was notoriously absent in Katrina case. Unfortunately we can only speculate if the police would have been more effective on July 22 if more "unthinkable thoughts" had been thought before.
Hindsight is 20/20. Yet there is general agreement that the July 22 Commission will have a difficult time putting all the pieces together. Collecting and processing of information will hopefully give us a detailed overview and be integrated into future security planning. But in preparing for future security challenges it is important not to be blinded by the events that have already happened without also allowing for "improbable" elements. Because another "July 22" will never happen again. The challenge now is to think the unthinkable thoughts that can prevent something entirely different.